LOFTNETS COMBINES NAUTICAL KNOW-HOW WITH THE LATEST TRENDS IN INTERIOR DESIGN
Headquartered in Bordeaux, France, LoftNets has specialized in custom-made nets for over ten years, thanks to the number of years of expertise of parent company France Trampoline, created in 1971.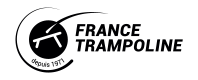 LoftNets designs home nets, outdoor nets for terraces and guardrails, as well as its original catamaran trampoline nets, and ships them worldwide.
A wide range of nets are available: braided nets for a suspended floor, from 15-mm to 45-mm mesh sizes, and knotted nets for an elegant guardrail, in 50 mm and 60 mm.
We also supply resistant, high-performance technical fabrics for multihulls, for both cruising and racing purposes